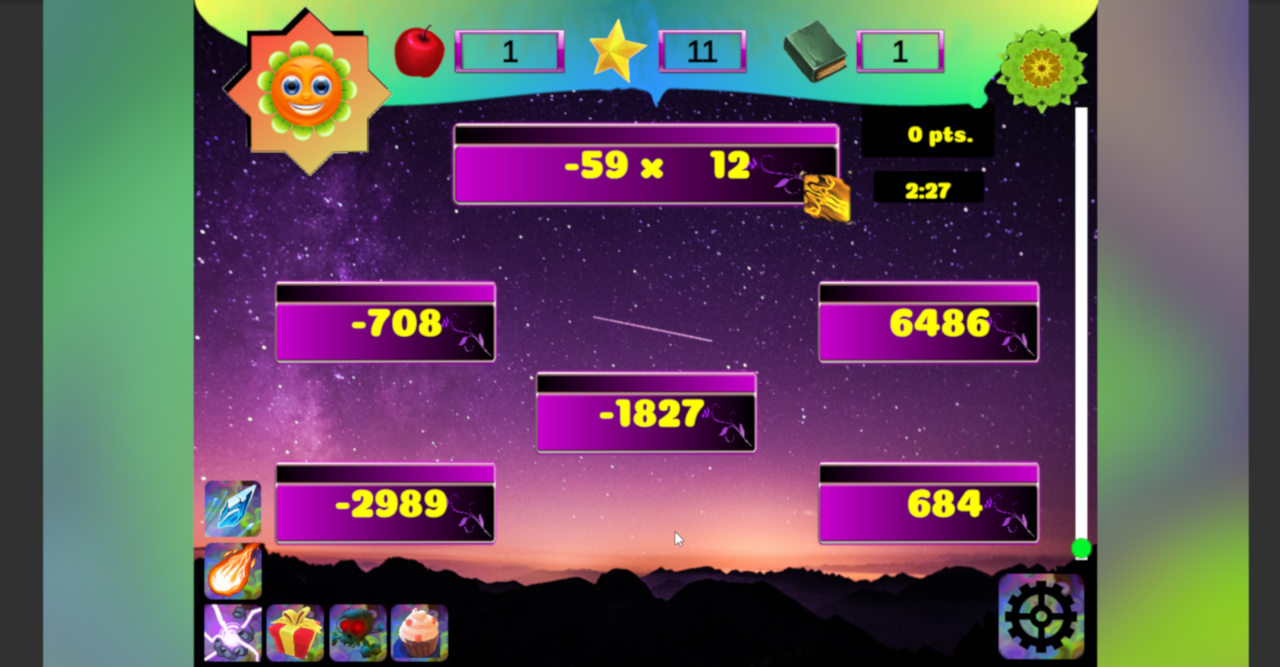 ROAD TO THE TRIUMPH CUP Part 4 - A NUMERACY WIZARD STORY
continued from Part 1
INT. ORBITAL SPACE STATION - DECONTAMINATION ROOM
Li Jie shivering in the corner of the room, as a sprinkler system is piping cold water all over the room. Cold drips dropping off of his still pointy hair. Li Jie is visibily distressed, and uncomfortable.
The water turns off, then on again. This time red in color. As though it could not get any worse, this water is even colder than the previous batch. Mist starts to form in the room, and frost forms on Li Jie's hair. An icicle from his nose.
INT. ORBITAL SPACE STATION - COMMAND CENTER
The captain is watching, Li Jie suffer the effects of mild hypothermia. She is smiling.
CAPTAIN
That is enough ensign.
The ensign makes motions on the command console. The red water turns off in Li Jie's room.
ENSIGN
Decontamination protocol complete.
CAPTAIN
Thank you, ensign. See to it, that Li Jie is brought to my office in half an hour.
ENSIGN
Yes, Sir.
INT. ORBITAL SPACE STATION - DECONTAMINATION ROOM
A station guard enters the Decon room. Throws a towel to Li Jie.
GUARD
Get up, you have a meeting in half an hour.
LI JIE
Let me guess, the Captain wants to see me.
GUARD
You did break her heart.
LI JIE
Have to have a heart first, to be broken.
GUARD
Good to see you, Li Jie.
LI JIE
Likewise, Bao.
BAO CAIHUNG
That cold water does not do anything for you.
Bao points at Li Jie's mid section. Li Jie finishing drying himself off.
LI JIE
Not after an hour, anyways.
Bao laughs.
BAO CAIHUNG
Poker starts at Eight o'clock.
LI JIE
Assuming I am not in a cell, I will be there.
BAO CAIHUNG
I will try and find an alternate. Jingyi has already cancelled for tonight.
LI JIE
Really? Why?
BAO CAIHUNG
Something about cleanup duty.
LI JIE
Yeah, my mistake.
BAO CAIHUNG
No worries, he was driving us all crazy being stuck on this thing. He needed some outside time.
Li Jie struts down the hallway with a towel around his waist, leaving wet foot prints from every step.
Bao Caihung laughs to himself.
BAO CAIHUNG
He will never learn.
INT. ORBITAL SPACE STATION - LI JIE'S ROOM
Li Jie's finishing putting on his shirt, checks a console on the wall. It says, "LATE".
CAPTAIN
_
LI JIE
On my way!!!
CAPTAIN
Why are you keeping me waiting?
LI JIE
I was naked.
CAPTAIN
Not a good exc...
Li Jie turns the console off, and exits the room.
INT. ORBITAL SPACE STATION - HALLWAY
Li Jie walks down the hallway, the other inhabitants walk by. Waving hello, happy day, and good luck.
Li Jie grabs an apple on a cart, the person moves to interject then recognizes Li Jie, and waves Hello.
Li Jie smiles. This is not his first, urgent meeting with the Captain. In the old days, he would just show up naked and avoid the talking. But he has changed from his old habits. He has moved on from flirtation, and is seeking a longing relationship.
Li Jie walks up to a Station Door. He rings the bell. It opens immediately.
INT. ORBITAL SPACE STATION - CAPTAINS OFFICE
Li Jie walks into the room, apple in his mouth. He looks towards the captain.
CAPTAIN
Attention!!
LI JIE
Uh, Uh!!!
An apple in his mouth
Li Jie walks over to an aquarium sporting an Iquana. He takes the apple from his mouth, a piece of apple remaining. He feeds the Iguana the apple piece.
The captain staring, enraged by Li Jie's insubordination.
CAPTAIN
I said, "Attention."
Li Jie's points to his ears, making a No Sound gesture. His gaze returns to the Iguana. His hand reaches in to pet the animal.
The Captain reaches into her jacket, aims the tazer. She tazes Li Jie.
Li Jie, jiggles like he was jello, and falls to the ground.
CAPTAIN
Ensign, please send the guards.
ENSIGN
They are waiting on the outside of the door.
The captain walks to the door, and orders the guards there to take Li Jie to the cells. (heard, focus is on Li Jie on the floor)
The guards walk in, and carry Li Jie out of the room. The Captain glaring at Li Jie as he leaves.
Li Jie just remains in a slump, while chewing his apple.
INT. ORBITAL SPACE STATION - JAIL CELL
Li Jie laying down on a cot, in a Jail Cell. Eating what seems to be another apple. This one green.
BAO CAIHUNG
Just could not let her win, could you.
LI JIE
Nope.
BAO CAIHUNG
Probably for the best, they were prepping the cell while you were decon.
LI JIE
Yep, was destined to be here anyways.
BAO CAIHUNG
What happened down there?
LI JIE
A Grade 6 overpowered by an elite artifact.
BAO CAIHUNG
A Grade 6. There has not been one of those in my lifetime.
LI JIE
Might have been higher, the test I had maxed out at 6.
BAO CAIHUNG
And it was overpowered.
LI JIE
Yes.
BAO CAIHUNG
Where did the artifact come from?
LI JIE
It was mine.
0
0
BAO CAIHUNG
Yeah, you were destined for this cell before even leaving the surface.
LI JIE
Yep.
Li Jie takes a bite of his apple.
Bao throws two apples, one at a time to Li Jie.
BAO CAIHUNG
Your going to need these.
LI JIE
Yeah. Might want to take a break.
BAO CAIHUNG
Your right, my apple supply is running low.
Bao smiles.
_
To Be Continued...
Numeracy Wizard
is a Math skill-based gacha game empowering the practice of math skills, and winning in life.
Also available from:
Aptoide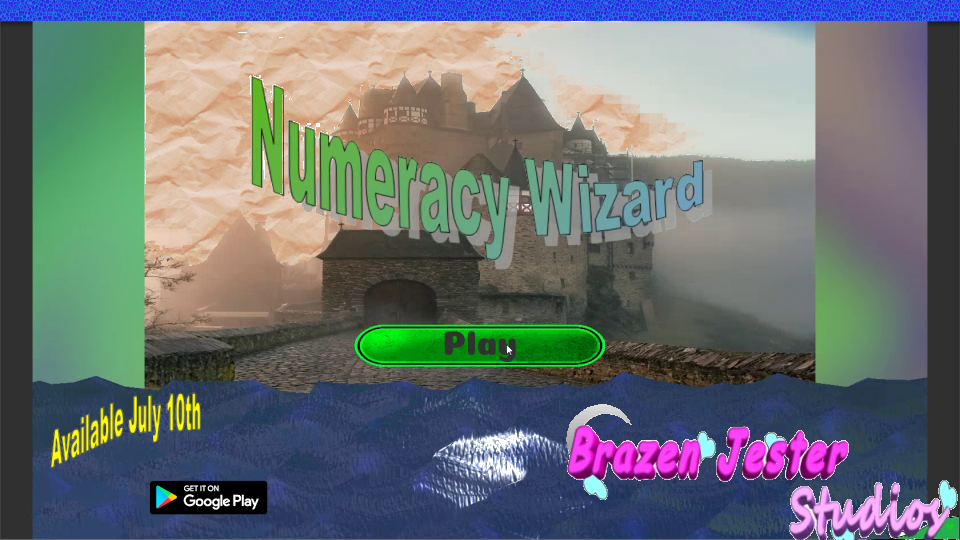 ROAD TO THE TRIUMPH CUP Part 3 - A NUMERACY WIZARD STORY
continued from Part 1
EXT. SCHOOL YARD
Jung Wei looks sternly at Li Jie. Jung Wei shoulders moving. Focus on eyes, and shoulders seen barely.
Li Jie returns the stern gaze. Focus on eyes.
Jung Wei moves his hands, as they smoothly fly across the Triangle of Perfection.
Triangles spining and growing larger as they approach Li Jie.
Li Jie barely dodging to the ground, as the paper narrowly spins past him, eventually hitting and cutting the car behind him in two.
Li Jie springs to action, and starts running as more and more triangles fly in his direction, growing bigger and bigger the further away he gets.
A tree falls, Li Jie narrowly missing it.
Darkness falls on Li Jie, causing him to trip. A triangle passes through the spot he just was.
Panning up to the Sun, and only seeing a triangle causing an eclipse of the sun on Li Jie's spot.
Defenseless Li Jie, pinned to the ground, by the sheer volume of Triangles of Perfection flying overhead.
A mere glimpse in the direction of Jung Wei, shows the struggle of handling the Triangle of Perfection. Visible signs of wrists cramps, taking their toll. On his knees now, propping up the Triangle of Perfection on his knee, using two hands to continue his onslaught. Definately slowing.
LI JIE
(yelling)
It appears, you do not have the stamina needed. The weak cannot handle perfection.
Jung Wei visibily in pain, kneeling and looking in dismay towards his hands that failed him.
Seemingly in one fluid motion, Li Jie does a kick up while simultaneously taking out a piece of Origami paper, and with a flash folds it into a Perfect Square. The square seemingly floating in mid air as Li Jie spins, holding out his hand, and flicking it with his index finger towards Jung Wei.
GRETTA
The Perfect Square traveling at the speed of sound, jets towards Jung Wei colliding his shriveled form, encapsulating his body; and continuing into the sky with an upward arc.
LI JIE
HQ, One incoming. Needs medical attention. Over extended his Ki.
HQ
Roger. Do you need damage control?
LI JIE
Yes, Triangles of Perfection. Very large, and they are slowing drawing a crowd.
Pedestrians are slowly gathering to see the damage, that has undertaken the School Yard and surrounding area.
HQ
Captain will not be impressed.
LI JIE
I am not impressed. Setup a tracker for Gretta, she has taken the Lambourgini and the Square of Perfection.
HQ
The Square is in rogue hands?
LI JIE
Consider her armed and dangerous. Her mind has been corrupted.
HQ
Roger.
INT. ORBITAL SPACE STATION
CAPTAIN
Status report.
ENSIGN
Li Jie has lost the target. Damage Control enroute.
CAPTAIN
That is unfortunate.
ENSIGN
One prisoner in transit. Needs medical attention, Ki depletion.
CAPTAIN
There was a specialist on site? Our scouts did not report one.
ENSIGN
No, it was a rogue Grade Two, that could overpower to Grade Three.
CAPTAIN
Ah, explains the Ki depletion. Very good keep me informed. Make Li Jie go through full decontamination, use only cold water.
ENSIGN
But that is not protocol.
CAPTAIN
No, but it is failure.
_
To Be Continued...
Numeracy Wizard
is a Math skill-based gacha game empowering the practice of math skills, and winning in life.
Also available from:
Aptoide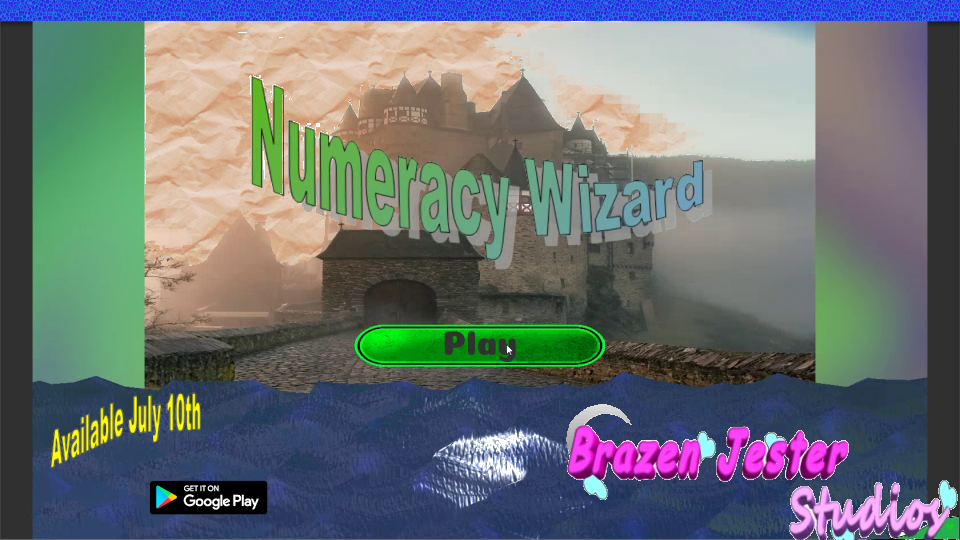 ROAD TO THE TRIUMPH CUP Part 1 - A NUMERACY WIZARD STORY
1. INT. THE PLACE BY THE THING WITH THE MATH STUFF
Jung Wei slowly extracts a ruler from his pencil case, and places it on his desk.
Gretta filled with panic stricken eyes, looks on. Unable to move from her seat mere meters away from the scene unfolding.
Jung Wei meticuously removes a pencil from his pencil case.
Gretta's legs begin to shake in fear.
Jung Wei takes a piece of white paper from inside his desk. Placing it softly like a feather on top.
Gretta's hands hurt from tension, preventing her from running.
Jung Wei looks into Gretta's eyes, his determination melting into Gretta's soul.
JUNG WEI
Today, we will be drawing triangles!
Jung Wei picks up the pencil. He takes the ruler and lines it up with precision on the paper.
Jung Wei draws a line along the straight edge exactly three centimeters long.
JUNG WEI
It is like the paper, longs to be part of the triangle.
Jung Wei looks into Gretta's soul.
JUNG WEI
Two souls to be one.
Gretta shakes.
JUNG WEI
To be one.
Gretta stares blankly into Jung Wei's eyes, powerless to avoid his glaring gaze.
Jung Wei shifts the ruler on the paper, connecting one of the line to the ruler and another into the emptyness of the void of the white paper.
JUNG WEI
Two sides of a triangle together lead to nowhere. The sides forever joined, as though they were always meant to be.
Gretta's minds breaks, she screams into the gymnasium. Her voice echoing from wall to wall.
Jung Wei smiles. He feels the uncontrollable excitement of triangles. Their sheer intensity, their smooth forms, how they work together in a rhythm all to its own.
JUNG WEI
And now for the end. We connect the two lines together to form a unison. One experience, one moment of perfection.
Jung Wei draws the final line from end to end of the two lines. His arms shake as he progresses, unsure if he can bring this perfection to the paper. To share with Gretta.
Grett's eyes widen, her breathing eratic, her cheeks red.
Li Jie enters the gymnasium.
LI JIE
Jung Wei you foul fiend, release Gretta from your vile torture.
JUNG WEI
Li Jie, you always come in too soon. Perfection does not like to wait for you.
LI JIE
Perfection. Ha, Ha. I laugh in the face of perfection. The only perfection you bring is unsatisfied desires.
GRETTA
I cannot take it any longer. Help me, Li.
LI JIE
Of course I will help you Gretta. But first I must defeat Jung Wei.
Li Jie takes out a pencil, and a piece of purple paper. Slowly walking to Gretta's location.
LI JIE
I give you the square. Four sides of sheer equality. No side getting more than the other.
JUNG WEI
You lie, nobody can handle the square. Not even you.
LI JIE
We will just have to wait and find out. Together as though there were three sides in this place, at this time. As though the three of us form a imperfect triangle.
JUNG WEI
Do not diminish the Triangle of Perfection.
LI JIE
You did not even finish it. We are still waiting.
Li Jie now next to Gretta.
Jung Wei picks us his long lost mistress totally forgotten, because of the unfortunate intrusion of Li Jie.
Jung Wei shaking uncontrollably, focuses on the paper, to realign his ruler on the incomplete line. One mistake would ruin the moment. Sweat coming from his brow, threatening to drop on the paper and ruin everything.
Jung Wei draws the line. A smile crosses his face. He has done it, Li Jie cannot stand against his triangle. Li Jie's threat of a square is impossible, and he has won.
Jung Wei looks up.
Nobody is there. The sound of a gymnasium door echoes.
Jung Wei is paralyzed.
2. INT. SCHOOL HALLWAY
Li Jie and Gretta are running down the hallway.
LI JIE
Run, run to the Drama Room. He will never enter there.
GRETTA
What's your name?
LI JIE
I am Li Jie, The Numeracy Wizard. I am here to rescue you.
GRETTA
Thank you!! What about you?
LI JIE
I will be right behind you.
Numeracy Wizard
is a Math skill-based gacha game empowering the practice of math skills, and winning in life.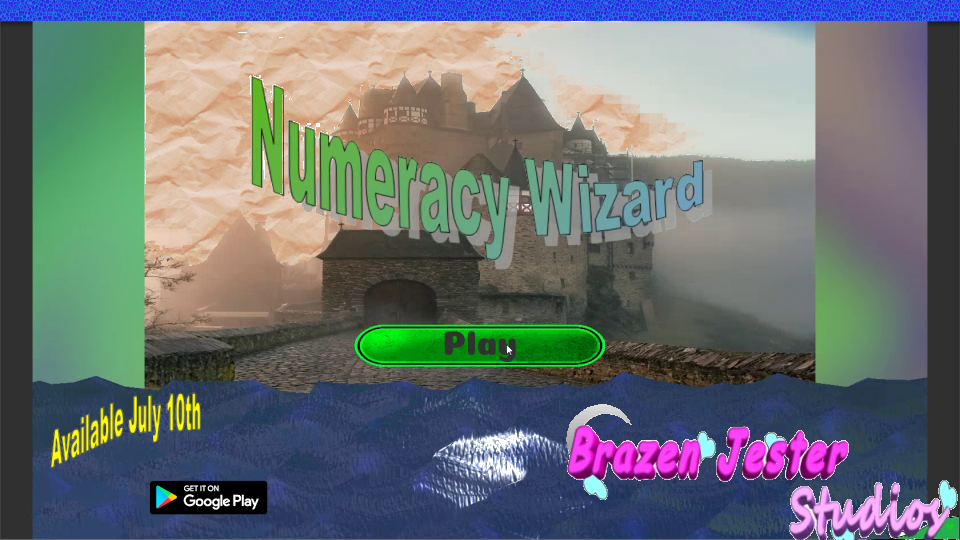 ROAD TO THE TRIUMPH CUP Part 2 - A NUMERACY WIZARD STORY
continued from Part 1

INT. DRAMA ROOM

Gretta enters the drama room. No more than a victim of black paint and sound proofing.
Gretta drifts across the room, silently and with much attention.
Gretta approaches the back door, leading to the Schoolyard.



LI JIE
Gretta, he will have thought of using that foul device.



Li Jie is barracading the Drama Room entrance with a sledge hammer's handle.



GRETTA
You mean, the door.






LI JIE
Indeed.






GRETTA
Then how do we get out.



Li Jie motions to the ceiling.
Gretta motions with her hand, leading out a finger to let him know he is number one.



LI JIE
I forget myself.






GRETTA
I fell for that trick once in fifth grade.



Li Jie standing still with a truly dumb face.



LI JIE
I, umm...






GRETTA
Yeah, new plan.



Gretta, opens the backdoor to the schoolyard.



LI JIE
Oh, I guess that works after all.






GRETTA
Your lucky your square, is very attractive.



Gretta leaves the Drama Room.
Li Jie scampers across the room, holding up his square as though it would protect him for himself.

EXT. SCHOOL YARD

Gretta runs across the grass towards the parking lot.



LI JIE
Run, he is over there. He took the long way round.






JUNG WEI
You dare insult me, the Triangle of Perfection knows no curves.






GRETTA
And it never will.



Li Jie uses a car autostarter, and runs towards his Lambourgini.



LI JIE
Gretta, to the red one.



Gretta looks at the parking lot, and sees he meant the red Lambourgini by the purring motor with pink cat ears on top.



GRETTA
Oh, so cute.



Gretta changes direction to run to the car.
Jung Wei hustles as fast as he can, as he whispers sweet nothings to his Triangle of Perfection.
Jung Wei runs head first into a tree. He passes out.

INT. LAMBOURGINI

Gretta enters the car.
Li Jie tries to do the sexy slide across his car, but does it less gracefully than it worked in his head. Dragging his keys across the front, with a loud scrapping sound. They catch an edge. He twists and lands head first on the ground.
Li Jie gets up quickly, and acts like that was on purpose. Wiping the ground off of himself, he casually gets behind the drivers wheel. And tries to turn it on. Li Jie realizes he does not have the keys.
Li Jie gets out of the car, and scrambles to get the keys.
Gretta looks over and see the square admiring her.



GRETTA
I know I shouldn't touch it, but...



Gretta fingers gently caresses the square. She blushes. Its so smooth, and flexible. Four exact sides, color of purple.
Gretta locks Li Jie's door. Hops over to the driver's side, and uses the keys to start the car.
Li Jie panics, as his head is under the front wheel. Jumps up and sees Gretta touching the square. Her eyes wide, and curious.
Gretta squeels the tires, and drives off.
Li Jie just stands his ground, watching the Lambourgini drive off into the distance.
Li Jie looks to the side, and sees Jung Wei watching the car drive off.
Jung Wei slowly turns his head towards Li Jie.
Jung Wei meticulously raises his hand, and like Gretta before him, gives Li Jie the signal he is number one.
_
To Be Continued...
continue to Part 3

Numeracy Wizard is a Math skill-based gacha game empowering the practice of math skills, and winning in life.
Also available from: Aptoide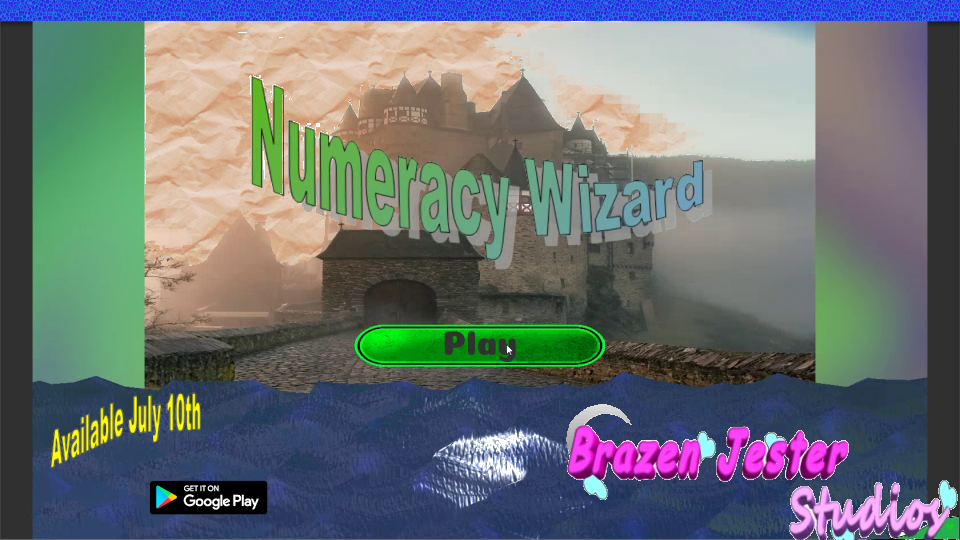 INT. EXTENDED PATIO OVERSEEING A GREAT GARDEN WITH A POOL
ZHANG WEI walks over the patio to fill his glass with water.
ZHANG looks out over the garden.


ZHANG WEI
This is a great garden. I lIke this garden.

LI XIU YING
It is alright.

ZHANG WEI
Alright, our grandfather spent his life building this garden. And his grandfather before him.

LI XIU YING
Dad, never took to it.

ZHANG WEI
He also was blind, deaf and drank too much.

LI XIU YING
Yes, he
LIked his lemonade. You make him sound like he was Liu Yang.

ZHANG WEI
Yes, he inded was not like our aunt. It still is a wonderous garden.

LI XIU YING
It lacks... Symmetry.

ZHANG WEI
Symmetry, that sounds like a word only book worms would know.

LI XIU YING
Or someone that did not skip school.

ZHANG WEI
I did not skip school, I just had other priorities.

LI giving ZHANG a side ways look.


LI XIU YING
What was her name?

ZHANG WEI
I forget.

LI XIU YING
To be fair, so do I.

ZHANG WEI
You could use a boy toy.

LI XIU YING
I find the brain attractive. Smart men make me happy. They are so hard to find.

ZHANG WEI
I suggest pretty ones. Easier to find.

LI XIU YING
As age happens, looks fade. The brain only gets better. I play the long game.

ZHANG WEI
(laughing)
Long

LI XIU YING
Grow up!!

ZHANG WEI
So tell me about this brain man you seek. Does he dance with 2 left feet? Can he dress for success? Does he still live in his parent's basement?

LI XIU YING
You still
LIve in your parents basement.

ZHANG WEI
Good thing, you are my sister then. Otherwise it would be awkward.

LI XIU YING
I see why you are single.

ZHANG WEI
By choice.

LI XIU YING
Yep, just not yours. My brain man can do math, he can read my poetry, and he can pay for his own apartment because he has a job.

ZHANG WEI
3 jobs to be exact, you cost a fortune to maintain.

LI XIU YING
That might also be true. I can work and pay for myself though.

ZHANG WEI
Tell me of this work you claim to do. How come I had to get my own glass of water?

LI XIU YING
Smart people can identify who needs to do the work.

ZHANG WEI
Speaking of work, I am going to go for a swim. The neighbours have their daughters home from college. I figure I will roll my luck.

LI XIU YING
Gambling is a fools vice. You should have shown up for math class.

ZHANG WEI
Yeah, but gambling is much more fun.

ZHANG WEI gambles his afternoon away in the pool. ZHANG WEI only wins a consolation prize of a bad sunburn.
LI XIU YING lounges in on the deck, and takes her investment portfolio another 10 points higher.
Who do you want to be?




Numeracy Wizard is a Math skill-based gacha game empowering the practice of math skills, and winning in
LIfe.